Essential Guide to Types of Curly Hair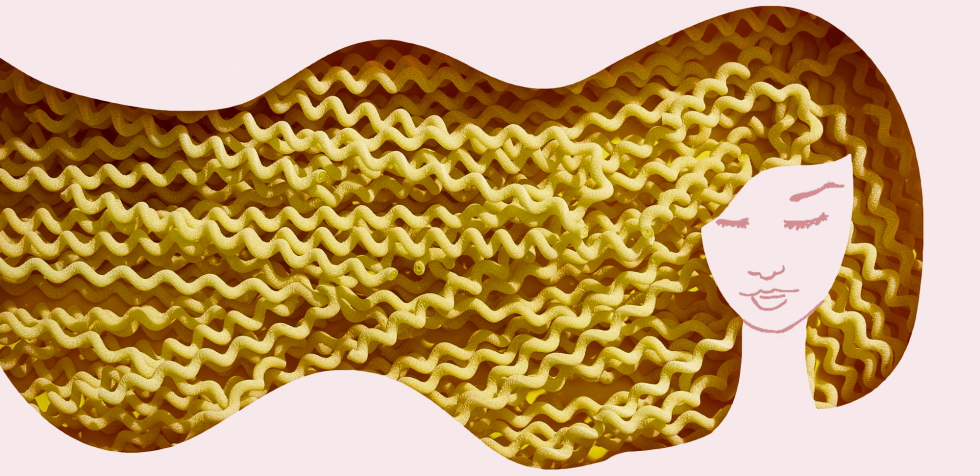 Do you also have curls but don't know what type of curly hair you have or even how to treat them? Either you have lovely sparkling ringlets, beautiful beachy curls, or any other exquisite curl type between those. Knowing what kind of curly hair, you have is not for fun; your curl type determines the chemicals and techniques you should be utilized to treat your hair effectively. You will be more prepared to make your curls appear at their best if you realize what kind of curls you got. This blog article is for you if you'd like to nurture your hair type and create gorgeous, natural hair.
Guide To Types of Curly Hair
Below is the curl pattern guide to find your curly hair type:
Type 2: Wavy
Type 2 or T2 waves are flexible, have a distinct S pattern that lies adjacent to the head, and may range in size from fine to coarse.
2A
Hair of type 2A tends to grow flat at the crown but wrinkles at the ends. In addition, the wave types deviate significantly from straight lines.
Hair of type 2B continues to grow straighter but develops medium to big S-shaped waves near the crown (assume waves on the shore).
Category of 2C waves is often recognized as tiny to medium-sized waves that develop into alphabet S.
Type 3: Curly Hair
Hair that twists into springy and corkscrew patterns falls into this group. When moist, curls resemble waves, however when dry, they turn into a three-dimensional spiral form. This hair form's strands may be one-of-a-kind.
Curl type 3A has large-diameter extended swirls of curls that flow downwards from the crown.
Category 3B springs are well-defined medium-sized corkscrews.

The coils in the type of 3C hair seem to be shorter and more densely packed than those in the 3B hair type, and they may range from perfectly structured to lose helixes.
Type 4: Coily Hair
This hair kind may have a dense zig-zag design that does not wrap over itself or tightly coiled s-shaped spirals. It may also combine the two forms. Type 4 curls may compress when dried, so inspect your hair while moist and dried to see whether that's your curl type.
Curl class 4A is distinguished by its tiny yet unique S-shaped strands that are arranged into coiled, compact rings.
Type 4B is distinguished by its small zig-zagged design, which is sometimes complemented by compact and s-shaped coils.
Category 4C tightly curled strands are perhaps the most delicate of all patterns and feature an extremely tight zig-zag form often indistinguishable to the naked eye.