How To Wear a Flower Crown with A Veil?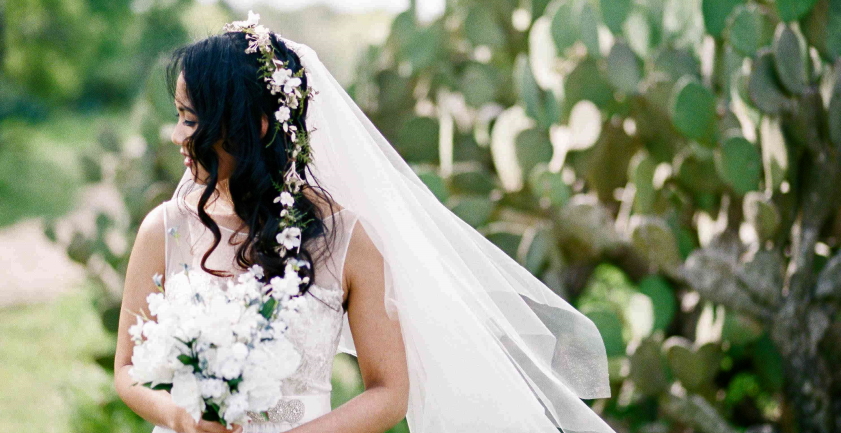 Suppose you took our wedding theme questionnaire and could not choose among whimsical boho touches and conventional bridal components. In that case, you may also be unable to choose between a traditional veil as well as a flower crown. But, don't be concerned—you can do both! Following are some beautiful ideas to wear a veil and flower crown combo on your wedding day.
How To Wear a Flower Crown with A Veil
Below are some ideas to wear a flower crown with a veil:
Oversized Flower Crown with Loose Curls
One of the fantastic ways to wear a flower crown with a veil is to wear an oversized flower crown with the hair styled in the shape of loose curls. This can be a good option for you if you are a flower lover.
Boho flower crown is yet another way of achieving an elegant look on the wedding day. Just wear a boho flower crown with a simple veil and stun everyone with your beauty as they say, " simplicity is beauty".
Bright Flower Crown with A Low Bun
if you are fond of bright colors, then choose a bright flower crown and wear it with a low bun hairstyle to get a gorgeous look on your special day,
Pure White Flower Crown with Blusher Veil
This is the best combo you can wear on your wedding day if you ask me.  White flowers have their own grace and provide a traditional classic touch with style when worn with a blusher veil.
Pink Flower Crown with A Long Veil
You can opt for this trendy and unique style on your wedding day. A pink flower crown gives a vivid impression, especially when worn in summer, and the long veil will only add glamour to your look. It would be best to try this on the most memorable occasion of your life to stun everyone with your grace, including the groom.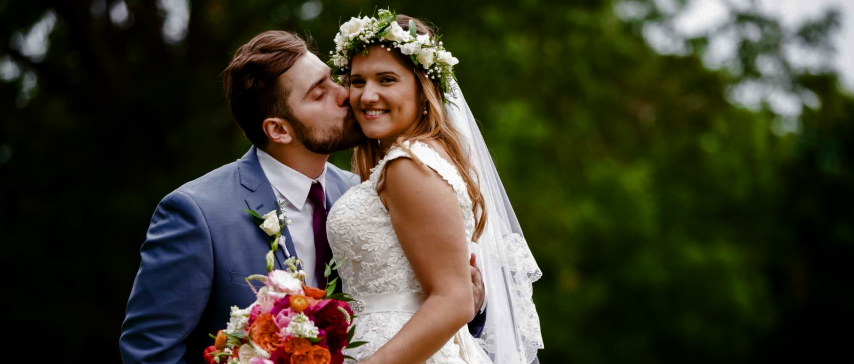 Red Rose Crown with A Simple Veil
Who does not love red roses? The contrast between the red rose and the white veil is amazing, and you can imagine that right now in your head. Try a red rose crown with a simple veil to gain attraction from everyone present in the wedding ceremony. You can do this by attaching veil to flower crown.
Fern Flower Crown with Curls
Every girl in her childhood dreams of being a jungle princess; well, this combo allows you to fulfil that fantasy. A fern flower crown with little curls looks like a jungle princess, and if you want to try something unique on your wedding day, this is the best option for you.